Re-engage Customers with Push Notifications
Reach your customers even when they aren't on your website. With Push Notifications, you don't have to wait for your users to open their inbox to read a notification. It will be displayed right on their device. Real-time.
Send mobile app-type push notifications directly from your website.
Talk to your users even when their browers are not open. Just like a mobile app notification.
Reach your users anywhere, anytime.
Works Offline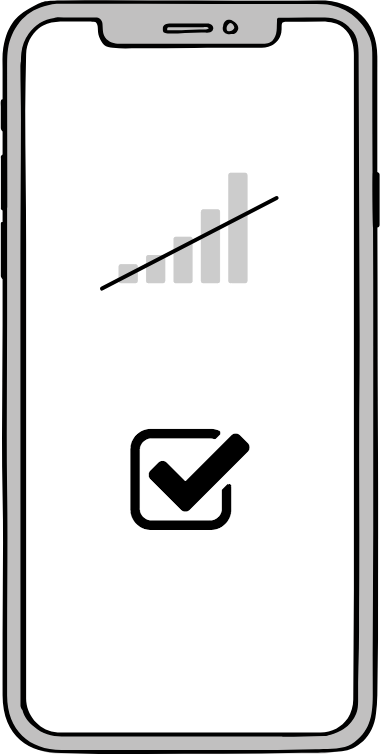 Most of India is on 2G or an unpredicatable 3G - so it is important that your content needs to be available even when there is no signal. Your customers can continue browsing your website and enquire, all while offline.
Customers can browse and enquire even when offline.
Website works without 2G, 3G, or Wifi access.
Provide a better user experience for your customers.
Sales Pop
Sales POP is a quick way to build trust. It brings a bricks and mortar feeling to your site, which shows evidence that there are many happy customers already buying. Your website is humanised, valuable trust is built, thus customer engagement is increased and visitors are more likely to be converted into buyers.
Boost sales by providing social proof of recent sales on your website to create buying confidence.
Build trust and authenticity on your brand to increase customer engagement.
Create a positive buying environment to increase leads
Download to Iphone & Android
Baseline prompts your customers to download your business icon on their mobile device, just like a normal mobile app. Your customers won't notice any difference between your mobile website and a native app. It looks and feels like a native app and even provides similar features like push notification, display icon on the home screen etc.
Better app-like user experience. No browser URLs on top etc.
Works on any browser whether it be chrome, opera or Samsung internet browser.
Customers can easily launch your website from their home screen.
High Converting Lead Forms
The easier you make it for your customers to enquire, the more enquiries you get. I reduced bounce rate by 35% for an iPhone repair shop, by converting them from a Wordpress lead form to a more natural user flow.
Increase leads by making it easy for your potential customers to enquire.
Make forms more useful by syncing to your Google Calendars.
Getting customers to confirm a time on booking reduces no-shows.
Announcement bar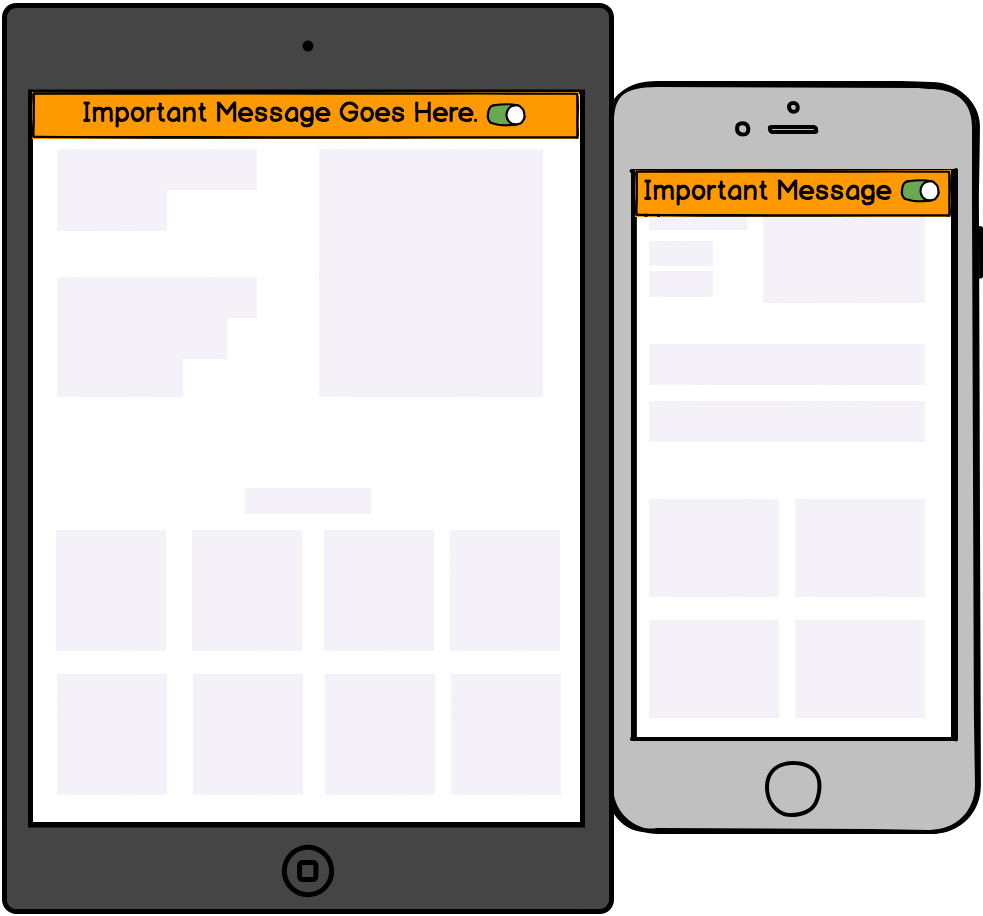 Easily add an Announcement Bar to the top of your website with a clear call to action button. These custom notifications and alerts are perfect for marketing promotions, alerts, increasing click throughs to other pages and so much more.
Promote an offer. Point visitors to your latest deal, bargain, or giveaway.
Talk to Your Visitors. Encourage mobile visitors to give you a ring.
Grow Your Mailing List. Convert one-time visits into lasting connections.
SEO CMS + Blog
SEO is crucial to getting organic traffic to your website. While doing SEO its important to focus on the right keywords, your website structure, and the correct meta tags + page titles throughout your website. There are three types of SEO pages you can create easily via Baseline's content management platform.
Product pages - e.g yourwebsite.come/iPhone-repair, yourwebsites.com/iPhone-screen-replacement.
Product + location pages - e.g. yourwebsite.com/iPhone-repair-NewYork
Blog pages - e.g. yourwebsite.com/blog/how-to-repair-iphone
Baseline provides you with all the tools required for making your on-site SEO spot on.